Get trained in the powerful ministry of Personal Prayer Art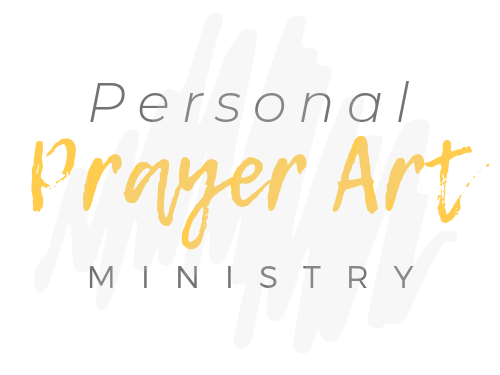 Our most recent training was
Saturday, October 19, 2019
10am-2:30pm
In Indianapolis
Contact Scott (at) TheNewR.org to learn more about hosting a training
This training will:
Enable you (and/or your church prayer team) to quickly and effectively minister to others through spontaneously generated art.
Provide you with in-depth training to successfully start and maintain a powerful Personal Prayer Art ministry.
Provide a clear path to hearing God's voice.
Guide you in how to hear God's voice on behalf of others.
Teach you how to translate the pictures God gives you on behalf of others into something they can take with them.
Show you how to build a team for Personal Prayer Art Ministry.
Provide basic drawing and art principals.
Qualify you for the Certified Personal Prayer Art Practitioner program.

*
"Personal Prayer Art ministry has changed our church! I can't imagine our church without it." Jessie, Pastor
What is Personal Prayer Art Ministry?
How it works: (This can be done in ministry teams or individually.) With this unique one-on-one ministry, the practitioner sits across a table from the person receiving the Personal Prayer Art. They will invite the receiver to remain in a prayerful state during the process. The practitioner prays and asks God for a picture that pertains to the receiver, then draws it to the best of their ability. They present it to the receiver, asking if it means anything to them. The vast majority of the time there is something in the picture that speaks directly to the receiver. There are often tears of joy as God gently speaks through simple drawings to the hearts of his children.
It's Personal: It's a unique, one-on-one ministry that results in a unique picture or word from God's heart for those receiving it.
It's Prayer: Practitioners prepare themselves to listen humbly for God in prayer. Practitioners ask God for a picture or word for a person, then wait in faith for that to come. The trained practitioner will discern what God is impressing on their mind and spirit, staying objective to what the message might be. Practitioners don't try to generate images or words on their own but aspire to simply wait for God's inspiration, which often comes instantaneously. God consistently honors their faith-risk.
It's Art: The end result is a picture the receiver can take with them. Practitioners don't strive for perfect representations; they generate drawings quickly to the best of their ability, believing that God will use what they offer to convey the messages he intends. Often, even with the inherent limitations of time and ability, people are impacted to the point of tears of joy. Vincent Van Gogh said, "I feel that there is nothing more truly artistic than to love people." Therefore, no artistic ability is required. This ministry is about loving people through an imperfect picture that no less conveys God's heart.
"God has spoken to me profoundly and conveyed his love in surprising ways through Personal Prayer Art!"  James
Why it works: The Bible directs us to connect with God in our imagination; we are to "fix our eyes on Jesus" (Col. 3:2) , "set our minds on things that are above"  (Heb. 12:1) in order to be transformed.  In fact, faith requires imagination, it is "the substance of things hoped for, the evidence of things not seen."(Heb. 11:1)
Personal Prayer Art practitioners simply offer their consecrated imaginations to God in faith, inviting him to show them pictures that will convey his love to others. It is astounding how God takes them up on this faith-risk offer. And even if they get it wrong, the experience is still a win because they have conveyed love through personal focus and caring for the receiver. The receiver is always encouraged to test the picture/word for accuracy.
This practice is meaningful for the receiver in that not only have they received focused attention from another caring believer—someone who took the time to pray for them, listen to God on their behalf, and draw a picture for them–but if the picture or word is relevant to their life they will experience God's specific love for them in a powerful way. They can also take the drawing with them and the Holy Spirit will continue to speak through it.
Facilitator: J. Scott McElroy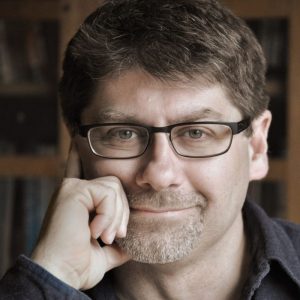 Scott teaches Personal Prayer Art ministry internationally through workshops, seminars, conferences, and his books and materials. He is the author of Finding Divine Inspiration: Working withe the Holy Spirit in Your Creativity (Destiny Image), and Creative Church Handbook: Releasing the Power of the Arts in Your Congregation (InterVarsity Press), director of New Renaissance Arts Movement, which connects and equips artists and churches for inspired creativity, and a voiceover and visual artist.
Personal Prayer Art Ministry Training
For more information: Scott@TheNewR.org
This Personal Prayer Art Training is provided by New Renaissance Arts Movement

"Personal Prayer Art has been a blessing to our community on multiple levels. It has trained and engaged some of our artists in ways the Holy Spirit can speak to and through them, which has in turn been a blessing to others as they have shared what they sense God stirring and creating. It's beautiful!" Trevor, Pastor
[/pullquote]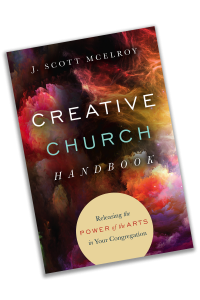 Personal Prayer Art is profiled in Creative Church Handbook (InterVarsity Press)
* The Certified Personal Prayer Art Practitioner program is a beta program that provides PPA practitioners official certification that may enable them to operate in multiple ministry settings. It gives pastors and leaders confidence that practitioners have been fully trained and vetted. Certification is overseen by New Renaissance Arts Movement and signifies that the practitioner has met requirements that include official PPA training, multiple PPA session completions, multiple positive written assessments from their PPA receivers, the practitioner's written personal testimony, personal recommendations, their pastor's written recommendation, and a criminal background check.